Summerhouses can be the perfect setting for your home office, take a look at some examples of businesses that have the luxury of setting up in the comfort of your own Cabin.
1. Holistic Therapists: Massage therapists, acupuncturists, energy healers, reflexologists, and other holistic practitioners can create a serene and dedicated space for their therapy sessions.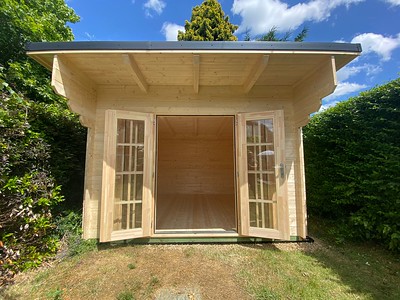 2. Counsellors and Therapists: Psychologists, counsellors, psychotherapists, and other mental health professionals can have a private and comfortable environment for their counselling sessions.
3. Yoga and Pilates Studios: Yoga instructors, Pilates trainers, and fitness professionals can set up a tranquil studio to provide group or one-on-one sessions in a peaceful atmosphere.
4. Art Studios: Artists, painters, sculptors, and crafters can transform a timber building into a well-lit and inspiring space to create, exhibit, and sell their artwork.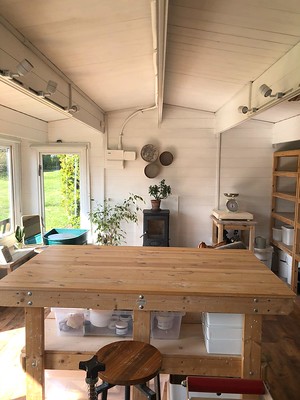 5. Music Studios: Musicians, music teachers, and recording artists can utilize a timber building as a soundproof music studio for practice, teaching, or recording sessions.
6. Home-based Offices: Freelancers, consultants, writers, accountants, and other professionals can create a separate workspace to enhance productivity and maintain work-life balance.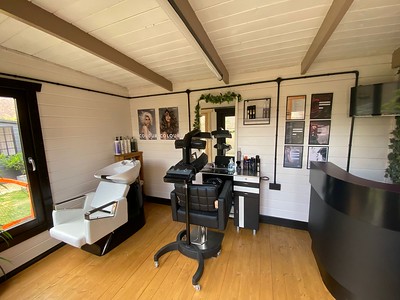 7. Beauty and Wellness Services: Beauticians, aestheticians, masseuses, and wellness practitioners can establish a dedicated space for offering beauty treatments, spa services, or wellness consultations.
8. Garden Retreats: Gardeners, plant nurseries, landscape designers, and horticulturists can use timber buildings as garden retreats to showcase their plant collections, conduct workshops, or offer gardening consultations.
9. Personal Training Studios: Fitness trainers, personal coaches, and physical therapists can set up a fitness or rehabilitation studio for personalized training sessions.
10. Educational Tutoring: Tutors, language instructors, or home schooling teachers can create a cosy and distraction-free environment for personalised education.
These are just a few examples, and the possibilities are endless. Timber buildings and summerhouses offer flexibility, functionality, and a unique ambiance that can enhance the experience for businesses across various industries.
CABINS UNLIMITED DOWNHAM MARKET
STONECROSS LANE,
DOWNHAM MARKET,
PE38 0AD
TELEPHONE: 01366 610850
BLOFIELD,
NORWICH NR13 4LQ
TELEPHONE: 01603 327345