There's a charm in the simplicity and raw appeal of timber buildings, be it a summerhouse, log cabin, or garden room. Exciting is the sense of being one with nature that these structures provide. However, what if we told you, you could reach new heights of cosiness and comfort? Let's talk about the addition of log burners in your wooden hideaways.
Adding a log burner to your timber space can transform it into an all-year-round haven. Imagining curling up with your favourite book, gently lit by the flickering amber glow, is a warm thought, is it not?
Here are some reasons why a log burner can be the perfect addition to your timber building:
Warmth All Year Long: The primary purpose of a log burner is to keep you comfortable throughout colder periods. Whether you want to use your summerhouse during winters or simply fancy some late autumn evenings in your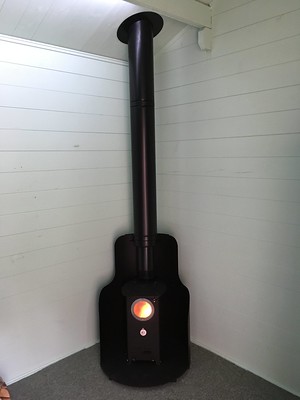 garden room, a log burner will provide the warmth you need.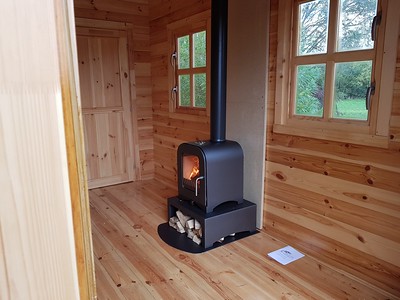 Eco-Friendly If you're environment-conscious, log burners provide a perfect solution for heating your space. They use a renewable source of energy, and modern ones even have a lower carbon footprint.
Cost-Effective: Log burners can be a budget-friendly alternative for heating. The cost of firewood is often more affordable than electricity or gas.
Atmosphere and Aesthetics: Beyond practical benefits, a log burner adds a delightful aesthetic element. A dancing fire adds a cosy, welcoming atmosphere that electric heaters simply can't match. Plus, there's a wide range of log burner styles to suit your taste, from classic to contemporary.
Safety Considerations: Naturally, safety is paramount. Ensure the burner size is suitable for the size of your room. Hearth and flue installation must adhere to safety guidelines too. We highly recommend consulting with a professional installer for this.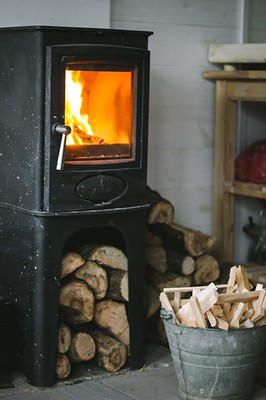 Before you make a move to install a log burner, it's advisable to consider your local regulations around solid fuel burners in timber buildings. Once cleared, you're well on your way to enhancing your timber space.
There are few things as inviting as the gentle, warming glow emanating from a log burner on a chilly evening. Add this alluring charm to your beloved timber space, turning it into a heart warming retreat that you can enjoy throughout the year.
Remember,at Cabins Unlimited we have just the right timber buildings to make your dreams come true. Visit us today and explore the possibilities!.
CABINS UNLIMITED DOWNHAM MARKET
STONECROSS LANE,
DOWNHAM MARKET,
PE38 0AD
TELEPHONE: 01366 610850
BLOFIELD,
NORWICH NR13 4LQ
TELEPHONE: 01603 327345