We were delighted to have been able to supply and install a surprise cabin this week for West Ham super-fan Ben. This stunning Lisa 2 was painted in vibrant claret and blue to signify his love for the mighty hammers. Ben has had his heart set on his own cabin for a little while and even kept a picture of his dream design in his chosen colours.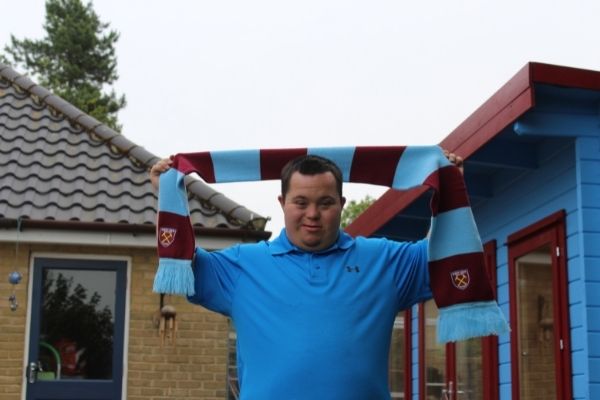 Ben had no idea his cabin was being installed and went out for the day with his family; only to return to find it complete in his garden! Check out the heartwarming moment he first saw his brand new cabin below.
Our dedicated fitting team worked flat out to install, insulate and paint the building all in one day to surprise Ben. This building was installed complete with ProBase, floor and roof insulation, three coats of Sadolin Superdec exterior paint and EPDM rubber roofing giving the building up to 40 years protection!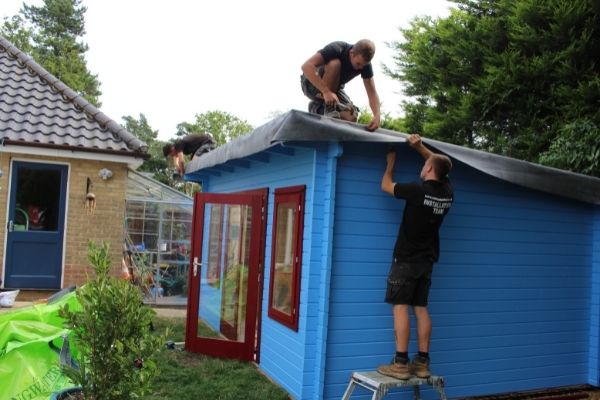 Our install manager Luke talked us through the build process and how things went on the day in the video below.
We think the finished product looks great, no matter which football team you support! Ben is going to be using his cabin as a living space allowing him independence at home, we look forward to seeing it all set up!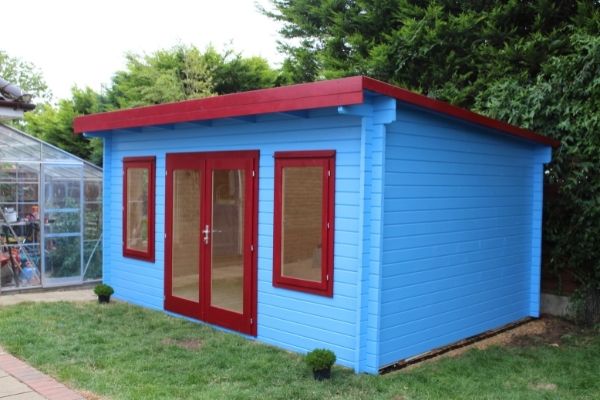 If you're looking for extra space, why not add a stunning building or summerhouse to your garden and paint it in the colours of your favourite team?
Available in a range of sizes; The Lisa range of log cabins are extremely popular for those looking for more space, along with schools needing additional classroom spaces. With over 500 different models and display sites across Norfolk, contact our team today to start work on your dream garden building.